The University of the South in Sewanee has recently installed turf on their baseball field.
They have a two-year old 170 x 170 tarp for sale.
Very good condition and will be willing to negotiate.
Please contact:
Jimmy L. Davis
Purchasing Manager University of the South
(931) 598-1133
jldavis@sewanee.edu
To complete your registration for 2020-2021 Membership with the Tennessee Baseball Coaches Association, please complete the steps below:
Click the button below to download Membership Registration Form.
You can either complete the PDF online and email completed form as attachment to tbcacoaches@gmail.com or print and mail completed form to:
TBCA
811 Breeding Ave.
Cookeville, TN 38501
Payment can be made by mailing a check with your form or via PayPal to tbcacoaches@gmail.com.
Download Membership Registration Form
The growth of baseball in Tennessee is directly attributed to the hard work and dedication of all of you.  We must continue to grow and improve our association. In order to do this, we must get actively involved!  
I thought it was important to remind all coaches of the importance of the TBCA.  Since we started in the early 90's, we have become one of the premier coaches' associations in the South.  We have had numerous states use our model to either start their own organization or to reorganize their association.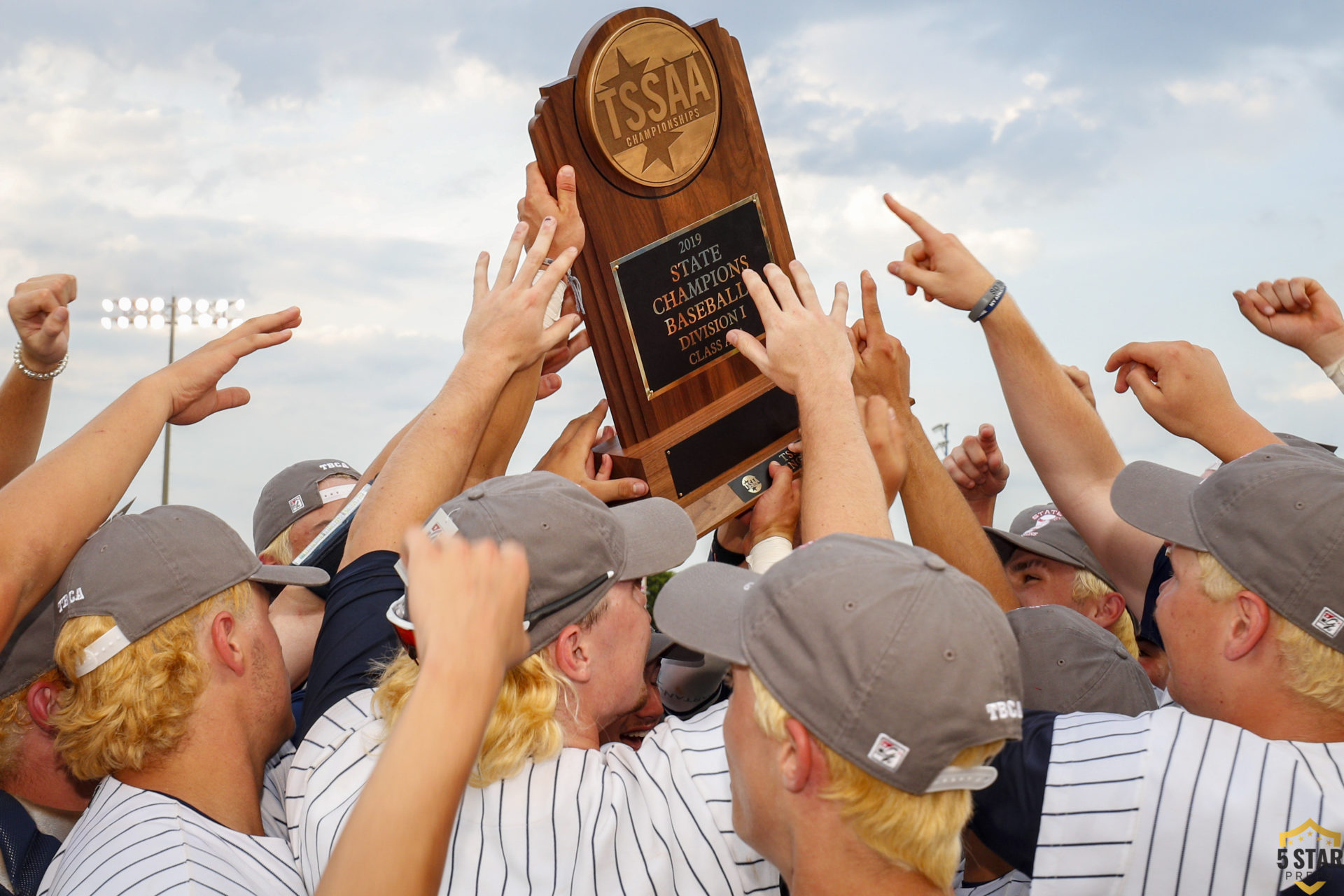 The purpose of the TBCA is to:
To unify all baseball coaches in the State of Tennessee.

To instill with the coaches a deeper sense of responsibility in developing, maintaining and conducting the game of baseball.

To create an official line of communication with the TSSAA and with college and junior college coaches in Tennessee.

To honor persons and organizations that has done an extraordinary job of promoting baseball in Tennessee.

To maintain a strong contact with local and national organizations of coaches of baseball.                     

To annually select: 

All State baseball teams

a Coach of the Year and Player of the Year in each classification

Mr. Baseball in each classification

to recognize and honor the coaches of state championship teams

to establish and maintain a "Hall of Fame

award 2 scholarships to deserving seniors in each of the 8 regions

to honor any additional person who has significantly influenced baseball in Tennessee
Executive Director

Pat Swallows
931-252-2527
tbcacoaches@gmail.com 
Associate Directors
Brad Myers
615-578-3021
bmyers@gcalions.com
Preston Ozment
731-676-7542
pozment28@gmail.com
Executive Committee
Phil Clark
901-573-8836
pclark@bartlettschools.org
Steve Garland
423-313-3174
garland_stephen@hcde.org
Butch Chaffin
931-510-4063
chaffinb1@pcsstn.com
Chris Ring
901-605-6929
cring@bellsouth.net
Chris Parker
931-247-4403
parkercm32@gmail.com
Travis Hart
423-829-6854
travishart@sevier.org
President
Brad Smith
901-351-0629
bsmith@rebelmail.net
1st Vice President
Dave Prichard
931-337-9721
prich01@yahoo.com
2nd Vice President
Brian Hetland
931-358-0072
brian.hetland@cmcss.net
Regional Coordinators
Region 1 & 2
Casey Taylor
865-898-6250
caseytaylor@sevier.org
Region 3 & 4
Mark Pickle
931-384-0301
pick@sportsturfconstruction.com
Region 5 & 6
Brian Hetland
931-358-0072
brian.hetland@cmcss.net
Region 7 & 8
Brad Smith
901-351-0629
bsmith@rebelmail.net
Regional Directors
Region 1
Andy Chrisman
865-850-2851
ajchrisman14@yahoo.com
Chad Gillis
423-330-7139
gillisc1@unicoischools.com
Region 2
Matt Buckner
865-368-3141
matt.buckner@knoxschools.org
John Rice
423-312-2134
johnrice04@comcast.net
Tony Kegley
865-556-9216
coachkegley@yahoo.com
Region 3  
Lance Rorex
423-903-6016
lporex1@gmail.com
Brian Hitchcox
423-605-4634
hitchcox_b@hcde.org
Region 4  
John McNeal
615-347-9357
jtmcneal@friendshipchristian.org
Barry Messer
615-418-0760
messerb@rcs.k12.tn.us
Region 5  
Anthony Ford
615-453-0775
forda@wcschools.com
Derek Wix
615-456-1529
derek.wix@rcstn.net
Mark Pickle
931-384-0301
mark@safdirt.com
Region 6  
Paul Lamm
931-242-0792
lammp@mauryk12.org
Chis Clapper
615-308-6267
cclapper@dcbe.org
Region 7  
Ben Glasgow
731-571-6066
bglasgow@dyercs.net
Cole McAdams
731-413-9315
mcadamsco@ucboe.net
Region 8  
Chuck Cooper
731-267-3978
chuckcooper333@gmail.com
2020 Fall Fundraiser Winners
Prizes
5 day Caribbean Cruise for 2
Nike Short Sleeve Windshirt
1 night stay in Cool Springs Marriott in Franklin
1 night stay in Cool Springs Marriott in Franklin
RTIC 8 Can Day Cooler
Nike Short Sleeve Windshirt
RTIC 8 Can Day Cooler
RTIC Travel Coffee Mug
RTIC Travel Coffee Mug
RTIC Travel Coffee Mug
$100 Cash
$100 Cash
Nike Short Sleeve Windshirt
Nike Short Sleeve Windshirt
Nike Short Sleeve Windshirt
Nike Short Sleeve Windshirt
Nike Short Sleeve Windshirt
UA Polo Shirt
Magnavox 32" Smart LED TV
Nike Short Sleeve Windshirt
Nike Short Sleeve Windshirt
Nike Short Sleeve Windshirt
Nike Short Sleeve Windshirt
Nike Short Sleeve Windshirt
UA Polo Shirt
UA Polo Shirt
UA Polo Shirt
UA Polo Shirt
Mike Trout – Autograph Bat
DeMarini Voodoo Backpack
Lynn Harrell - Bartlett
Carlos Alston – Richview

Jennifer Davis - Summertown

Suzanne McFall – Tipton-Rosemark
Anthony Cooper – Cumberland Co.
Chris Paley - Summertown
Amber Roland - Bartlett
Justin Windham – Richview Middle
Sherry Williams - Arlington
Tyler Mansfield – Tipton-Rosemark
Bill McDonald – Cumberland Co.
Debbie Zanot – Richview Middle
Timothy Hachett - Bartlett
Shawn Christian - Arlington
Charlie Kennedy - Richview
Raymond Love - Summertown
Stephanie McGee – Lewis Co.
Carolyn Barclay - Adamsville
Tammy Spencer - Bartlett
Linda Norman - Summertown
Charisse McMinn - Arlington
Daniel Wilson – Tipton-Rosemark
Edgar McCales – Cumberland Co.
Patt Whitlow – Lewis Co.
Neal Whitley - Adamsville
John Varitek - Heritage
Gerald Edgell – Dyer Co.
Mark Brimer – William Blount
Phillip Russell – Cocke Co.
Rebecca Stirling - Bartlett
Baseball Tournament (Clinton, Anderson County, Central, Powell)
DATES: April 1-3
HOST SITES: Clinton High School, Anderson County High School, Central High School, Powell High School
2 games is $150
3 games is $250
Dyer County High School is looking for teams that are wanting to play in the 2021 Easter Slam (Mar. 31st - Apr. 3rd.) Cost is $75.00 per game and they will schedule as many games as you want. Will work with each school on their schedule. 2 hour time limit. Each school provides game balls for each game. Please contact Chris Messer at 731-414-2466 or chrismesser@dcchoctaws.net.